Texmaco Rail & Engineering Ltd. boasts of being one of the best manufacturing infrastructures in the country. The facility consists 6 manufacturing units extending over 6.78 million sqft. with excellent road, rail, air and port connectivity.
Our manufacturing shops are equipped with the latest production technologies and adhere to strict quality assurance standards.
Texmaco Rail & Engineering Ltd. has the following facilities:
---
1. Heavy Engineering Division –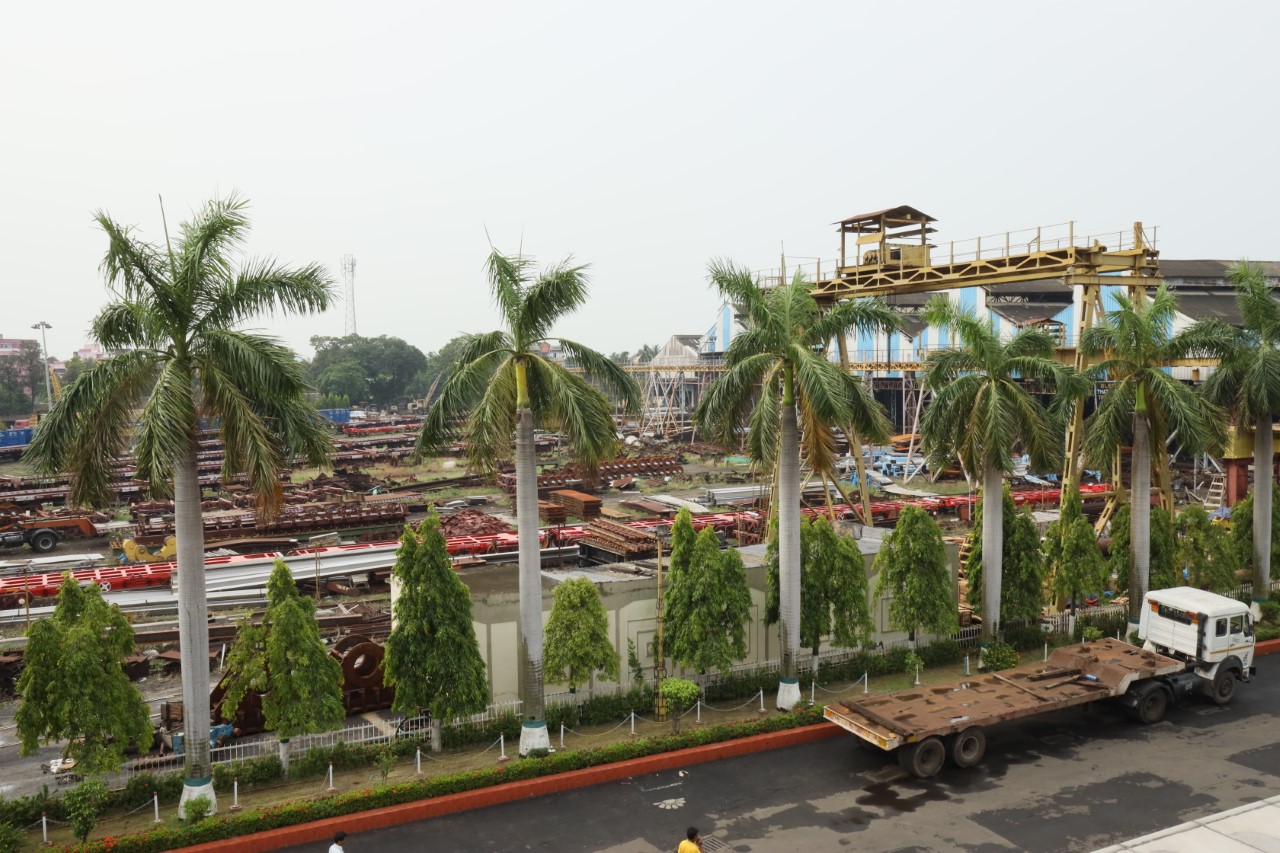 TEXMACO has diversified into the production of Locomotive Shell and other Components for Electric Locomotives, outsourced by the Indian Railways. It is an outstanding name in the field of design, fabrication, supply, erection, and commissioning of Hydro-mechanical Equipment for mega Hydro-power projects. It is also well-known for fabrication of Heavy Steel Structures for Thermal Power Stations, Flyovers, Railway Bridges, Cranes and Equipment for steel plants, naval Ship Structures for Indian Navy etc. The Company also manufactures various types of Process Equipment such as, Pressure Vessels, Heat Exchangers, Columns, Reactors, Bullets, Trailer-mounted Cryogenic Tanks, and Horton Spheres etc. in diverse materials of construction.
2. Steel Foundry –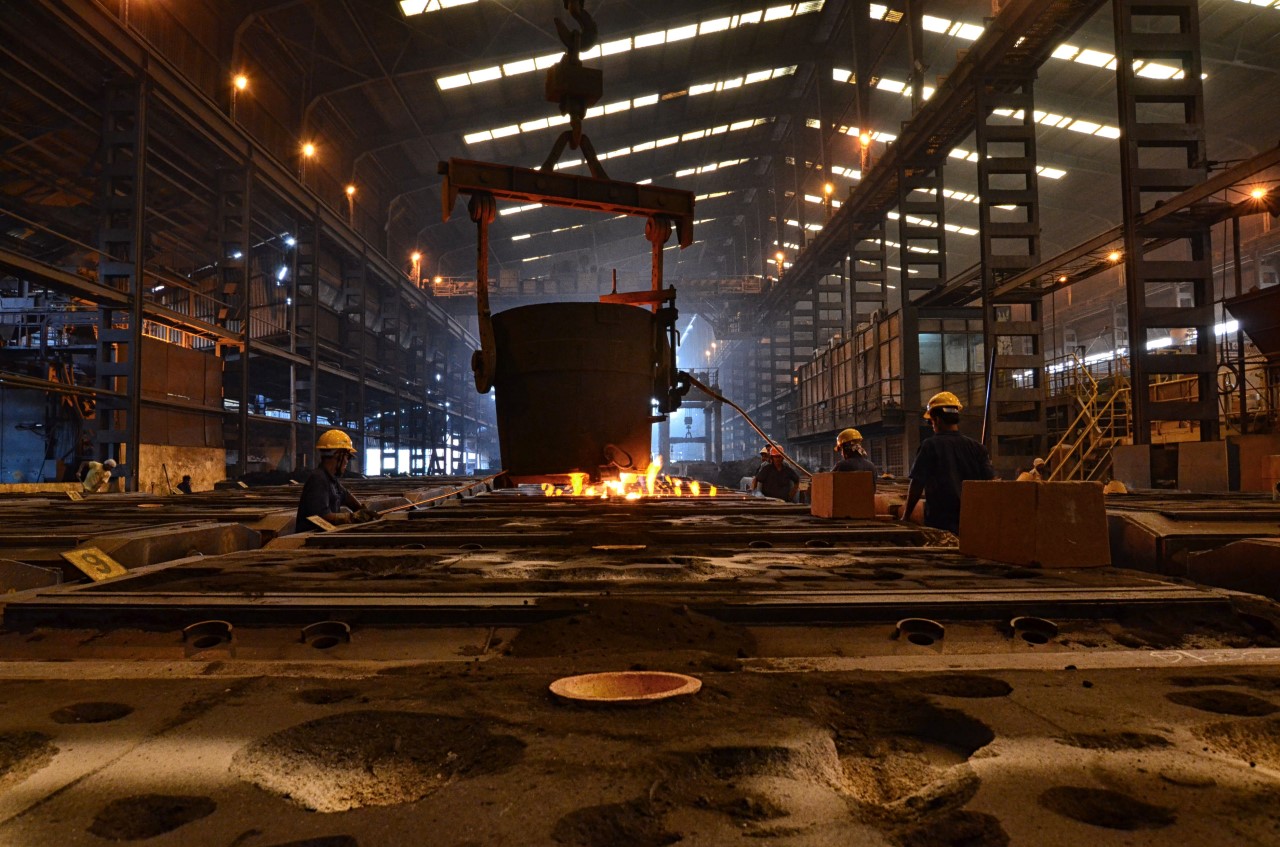 The Steel Foundry of TEXMACO is the largest in the Country with a capacity upto 42000 Tonnes of quality Castings per year. It has a State-of-the-Art facility set up by the world renowned M/s. Kunkel Wagner, Germany. The Foundry has earned the distinction of Quality Assurance Certificate (M-1003) from AAR (Association of American Railroads), making it the only Foundry in India qualified to export railway castings to the North American Market.
3. Hi-Tech –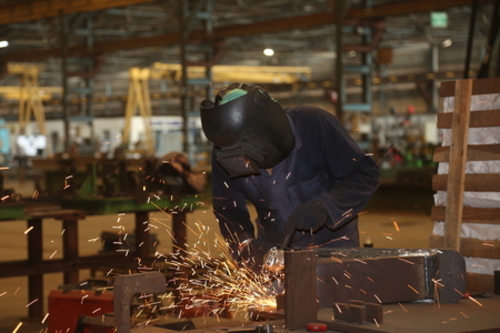 The Hi-Tech division which was erstwhile an Australian JV named UGL.The Unit started its operation as a JV (50:50) company (Texmaco UGL Rail Private Ltd.) from its 10,000 SqM Plant Area. Hi-Tech unit has become a reliable source for Alstom and GE / WABTEC for their requirements of E-Loco CBS Primary Parts and Diesel Loco Platform Kit Parts. The performance of the unit is likely to improve further with all product approvals in place, demand stabilisation and ramp up of production activities.
4. Hydro Mechanical Equipment (HME), Bridge & other Steel Structures (BSD) –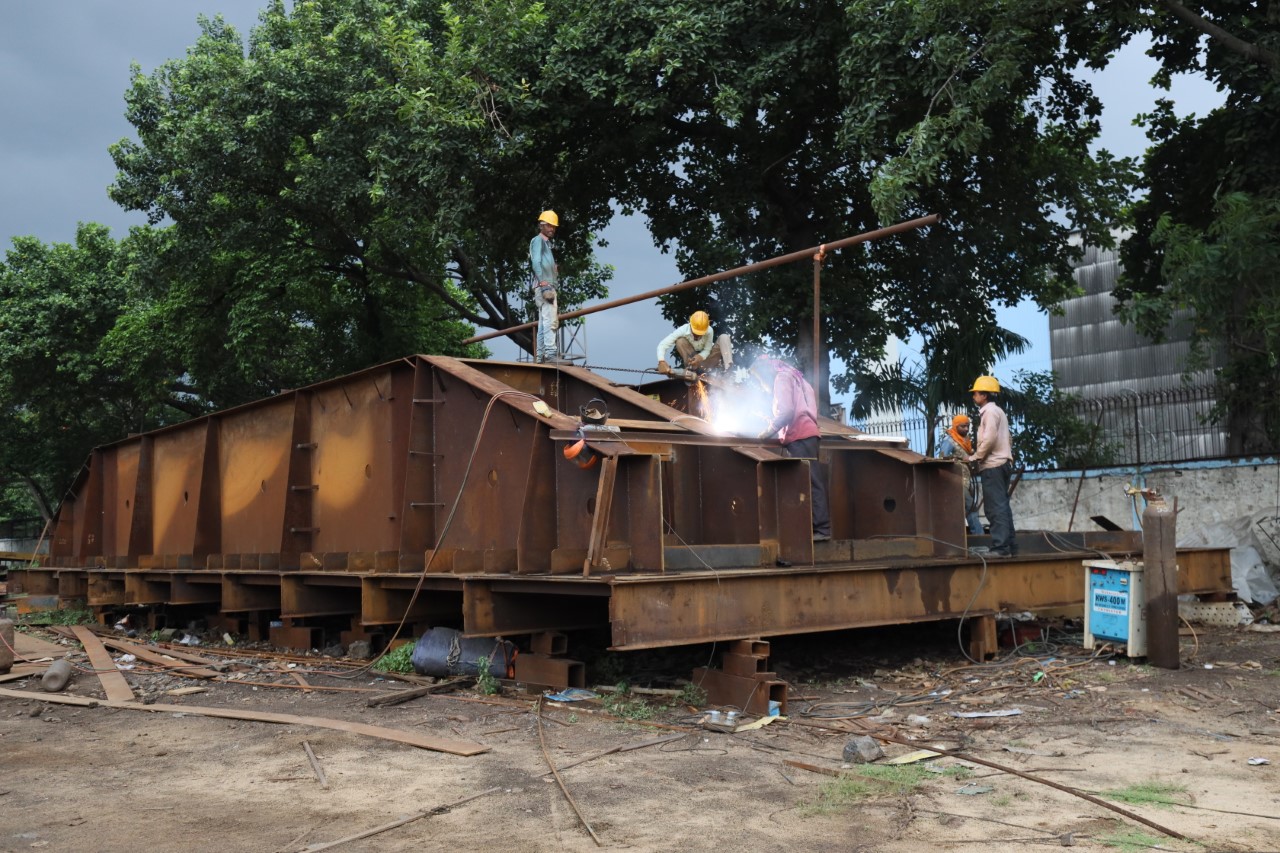 Hydro mechanical Equipment Division of Texmaco Rail & Engineering Ltd is a premier engineering division with market leadership in this field. Since mid-50s Texmaco has been a leading factor in concept to commissioning of Hydro mechanical Equipment for hydro power plant, pumped storage plant, irrigation & barrage projects, industrial steel structure for thermal power plant & steel plant, flyover and bridges.