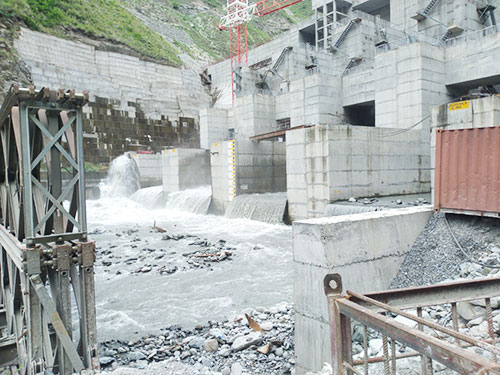 Hydro mechanical Equipment Division of Texmaco Rail & Engineering Ltd is a premier engineering division with market leadership in this field. Since mid-50s Texmaco has been a leading factor in concept to commissioning of Hydro mechanical Equipment for hydro power plant, pumped storage plant, irrigation & barrage projects, industrial steel structure for thermal power plant & steel plant, flyover and bridges.
Over the years, Texmaco has built strong credentials in design, erection and commissioning of various types steel gates (both vertical & radial), Trash racks, hoists, penstocks & specials (bifurcation, trifurcation, expansion joints etc.), goliath cranes, heavy steel structures etc. Numerous projects bear testimony to the company's marvellous engineering and manufacturing capabilities, which has got national and international recognition for its outstanding performance.
Click here to download Texmaco HE Brochure.